What Do I Get?
The Advanced CV Review offers you the expertise of one of the CMD Team. We have over 30+ years combined experience in all aspects of the cyber industry.
We will provide a mini report offering insight to the following:
What works well
What needs more detail / improving
What needs changing or removing

We can offer suggested changes in the form of Word Track Changes or as a separate document, with actionable feedback on changes you can make to improve your chances.


Why Get an Advanced CV / Resume review?
Off the back of the success of our free review process we have been running on the Cyber Mentor DoJo discord, we wanted to offer those with more in depth queries and questions a chance to get their resume or CV reviewed by one of the CMD team.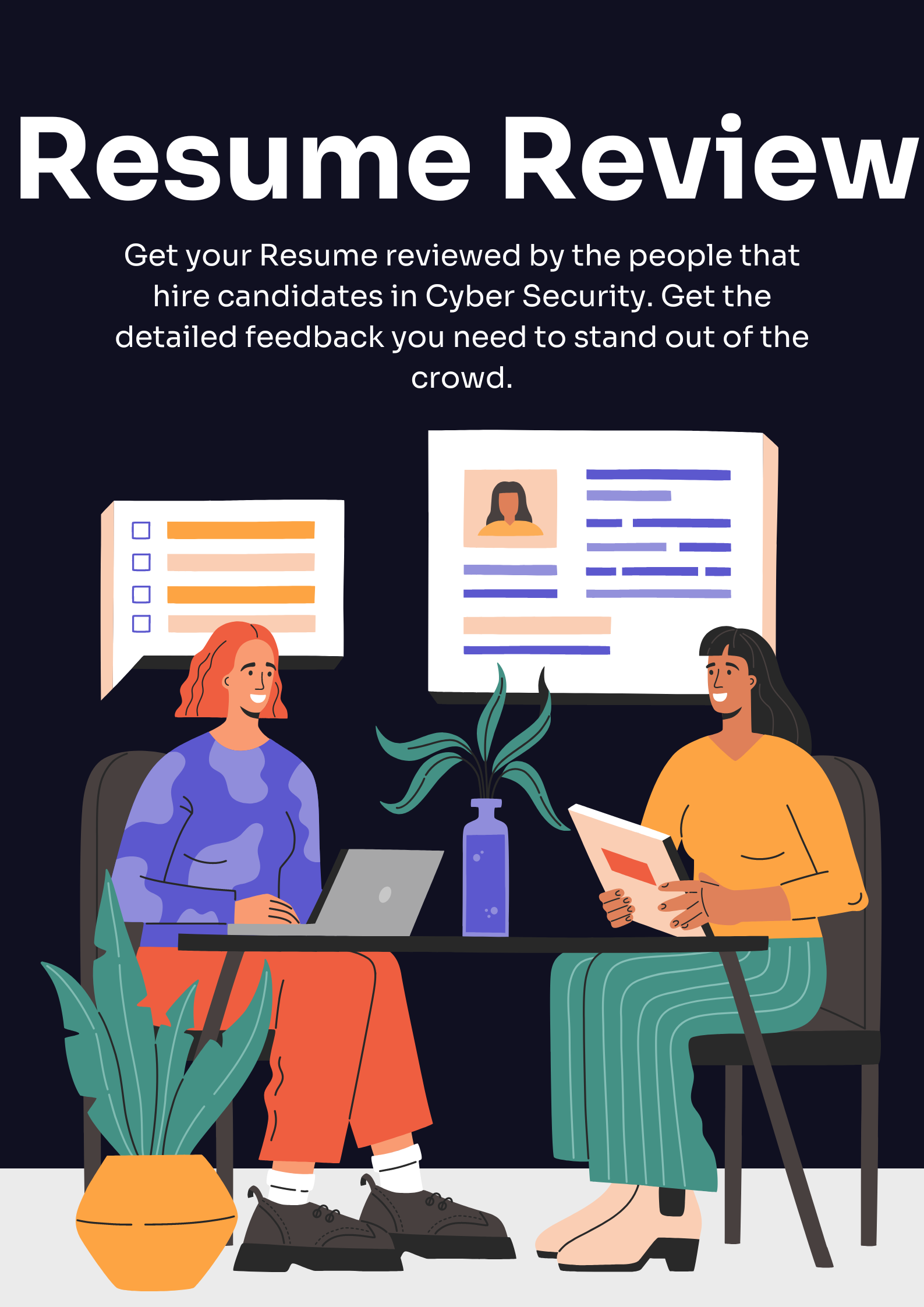 Frequently Asked Questions

Can I get a refund if I'm unhappy with my purchase?
If you are unsatisfied with your CV Review, reach out to us to see if your purchase is eligible for a refund.
Are you discontinuing the free CV review on Discord?
Not at all. We will always encourage people to ask questions and gather feedback on their CV for FREE on our discord.

Can I purchase Advanced CV Review more than once?
Absolutely! If you find yourself in need of further CV reviews and feedback down the line, simply purchase our Advanced CV Review again.
What do I do once I have purchased an Advanced CV Review?
To get started, email your CV / resume and your order number to cvreview[@]cybermentordojo.com. CVs sent without an attached order number will be deleted.